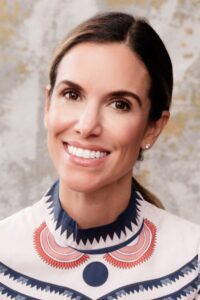 "With a team of talented associates, contractor support and dedicated interns, The Mayfield Group activates customized teams, working with clients to achieve strong positioning congruency while gaining strategic, earned editorial and content."
During her career in the public relations industry, Autumn has led campaign efforts around hotel brands such as D.C.'s Melrose Georgetown Hotel, Atlanta's Ellis Hotel, The Stoneleigh Hotel & Spa in Dallas, Santa Fe's Bishop's Lodge, South Seas Island Resort in Captiva Island, Fla. and Bardessono Hotel & Spa in Napa Valley. She has coordinated the public relations program for Priority Club Rewards re-launch, the hotel loyalty program for InterContinental Hotels, the British Virgin Islands brand campaign, and the Ritz-Carlton Lodge, Reynolds Plantation in Georgia.
Through years of media relations and understanding editorial interest, Autumn guides her clients through their experience value proposition evolution, creating a successful editorial journey that translates into business growth for her clients. Prior to launching her own firm, she spent seven years in various public relations positions at a larger agency. She leads a talented team of P.R. experts and continually lands notable results in publications such as The New York Times, Food & Wine, CNN, Departures magazine, USA Today, and The Today Show to name a few.
As a graduate of Florida State University, Autumn is married, has three young daughters, and is crazy about her Frenchies. She is a nostalgic modernist who, in addition to spending time with her family, loves travel, music, planning (anything), reading, architecture, dreaming about couture fashion, gathering around the kitchen, lots of tableware, and experiencing all things food + wine.
"Quality is never an accident. It is the result of sincere intention and effort, with intelligent direction and skillful execution. With each client that we have the opportunity to work with, our team proudly presents quality results."